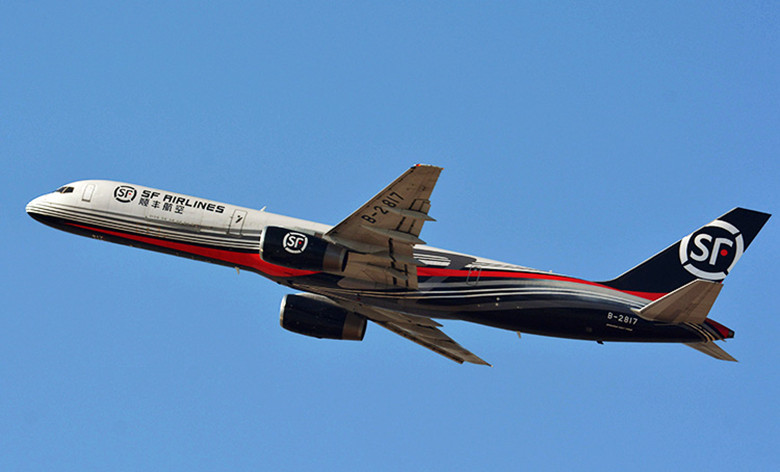 SF Airlines is a Chinese cargo airline owned by SF Express (Group) Co. The company is headquartered in the No.1 Freight Depot of the International Shipping Center of Bao'an International Airport in Bao'an District Shenzhen. Established in 2009 SF has been expanding its network rapidly.
Contract term:5 years

Working pattern:Residence4 weeks on 2 weeks off/10 days off per month

Fleet:26 B737 16 B757 4 B767

Highlights:Yearly salary up to 245020 USD
based in Shenzhen a coastal garden city close to Hong Kong easy to adapt for westerners
Back to back is available for application-20 days off in 2 months under 10 days off per month
B757/767 type rating available for B737 PIC
Screening Schedule
In the beginning or mid of each month most airlines will release their next month screening schedule, we'll update here timely. Please choose your preferred date for assessment or inform us your available month in advance.
2017
Jan:8th-14th Feb:12th-18th ,26th-28th Mar:1st-4th,12th-18th,26th-31th
Apr:1st,9th-15th,23th-29th May:7th-13th,21th-27th Jun:4th-10th,18th-24th
Jul:9th-15th,23th-29th Aug:6th-12th,20th-26th Sep:10th-16th,24th-30th
Oct:15th-21th,29th-31st Nov:1st-4th,12th-18th,26th-30th Dec:1st-2nd,10th-16th,24th-30th
Screening Items
Basically the whole screening consists of 2 Phases:
Phase 1 (First Trip to China) – Medical check, Company interview, ATP written test, Company SIM Check

Phase 2 (Second Trip to China) – CAAC Licensing Checkride
Screening Preparation
Before coming to China, we suggest you to look through the information below on our website:
How to prepare and pass the screening in Chinese airlines?
Visa, Tickets, Hotel

Our Recruitment Team will assist your visa application, tickets and hotel reservation when you pass qualification check. Tickets and Hotel expenses are covered by airlines. Normally you need to buy the ticket first and get refund from airlines after screening.

Simulator Assessment

We'll send you the SIM checklist and relevant profiles when you pass qualification check.

Medical check

The medical problems that most fail pilots in China are as below. Before you come to China, please keep a light diet and better to have some simple check for your organ. Medical tips will be sent to you together with SIM profiles.

ATP Written Test

This test is not difficult as long as you work hard on it. The passing line is 70 of 100, requires constant practice and considerable memorization. Test-oriented and practical ATP self-study materials can be offered upon your approval during qualification check.
An agent from Union Jet will guide you step by step during your screening duration in China.