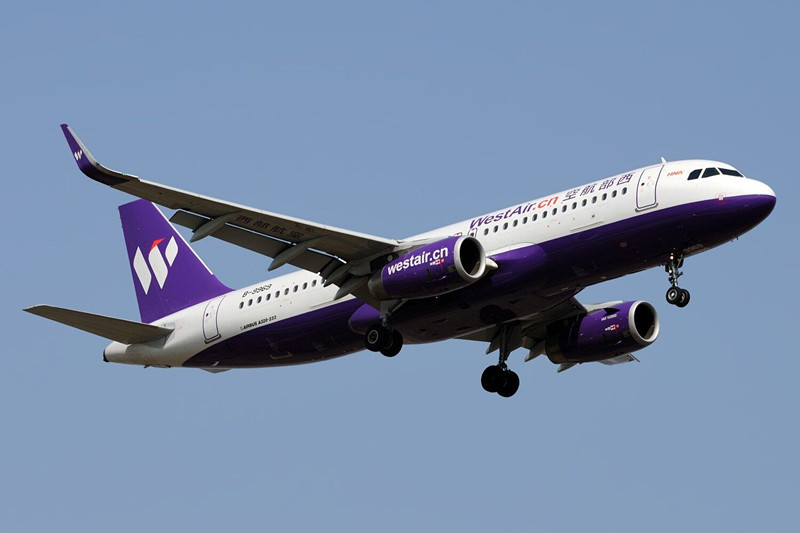 West Airlines Co. Ltd is an airline based in Chongqing China operating a scheduled passenger network to 18 domestic destinations out of Chongqing Jiangbei International Airport. The company was established in March 2006 by its parent company Hainan Airlines with the launch of scheduled services on 14 July 2010.
Contract term:3 years

Working pattern:Residence 3 weeks on 1 weeks off 6 weeks on 3 weeks off 15 days on 15 days off

Fleet:4 A319 21 A320

Highlights:Monthly salary up to 18000USD
High contract renewal bonus up to 32013USD/year
Highest renewal bonus up to 600000 RMB for 3 years renewal
Quick process to report to work
Screening Schedule
In the beginning or mid of each month most airlines will release their next month screening schedule, we'll update here timely. Please choose your preferred date for assessment or inform us your available month in advance.
2016
Jan 10th-15th;24th-29th(Apply Deadline:15/12/2015)
Feb 21st-26th(Apply Deadline:22/12/2015)
Mar 7th-11th;21st-25th
Screening Items
Basically the whole screening consists of 2 Phases:
Phase 1 (First Trip to China) – Medical check, Company interview, ATP written test, Company SIM Check

Phase 2 (Second Trip to China) – CAAC Licensing Checkride
Screening Preparation
Before coming to China, we suggest you to look through the information below on our website:
How to prepare and pass the screening in Chinese airlines?
Visa, Tickets, Hotel

Our Recruitment Team will assist your visa application, tickets and hotel reservation when you pass qualification check. Tickets and Hotel expenses are covered by airlines. Normally you need to buy the ticket first and get refund from airlines after screening.

Simulator Assessment

We'll send you the SIM checklist and relevant profiles when you pass qualification check.

Medical check

The medical problems that most fail pilots in China are as below. Before you come to China, please keep a light diet and better to have some simple check for your organ. Medical tips will be sent to you together with SIM profiles.

ATP Written Test

This test is not difficult as long as you work hard on it. The passing line is 70 of 100, requires constant practice and considerable memorization. Test-oriented and practical ATP self-study materials can be offered upon your approval during qualification check.
An agent from Union Jet will guide you step by step during your screening duration in China.