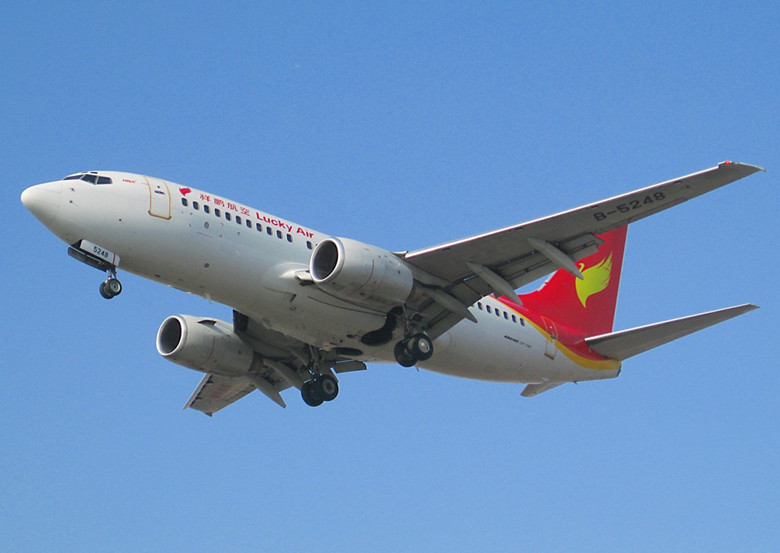 Yunnan Lucky Air locates in Kunming Yunnan province whose business covers domestic civil aviation transportation logistics concurrency-business insurance air-ticket sale hotel reservation and car renting. Kunming is famous for mid climate and is a renowned tourist resort for tourists.
Contract term:3 years

Working pattern:Residence6 weeks on 2 weeks off4 weeks on 2 weeks off182 days annual leave

Fleet:3 A3197 A32030 B7371 A330

Highlihts:Fast developing airlines in Southwest of China
Yearly Salary from 187200USD-330000USD
based in Kunming enjoys pleasant weather all the year
Low living cost
Screening Schedule
2017
July
9th:Arrive in Chengdu
10th:Medical Check Part.1
11th:Medical Check Part.2
12th:Medical Recheck(if applicable)
13th:Psychological Test
14th:ATPL Test
15th:Flight to Kunming
16th:Lucky Air Sim Check
17th:Return Flight
Candidates who have passed sim check in overseas can skip it in China,and depart Chengdu on 15th July 2017
Screening Items
Basically the whole screening consists of 2 Phases:
Phase 1 (First Trip to China) – Medical check, Company interview, ATP written test, Company SIM Check

Phase 2 (Second Trip to China) – CAAC Licensing Checkride
Screening Preparation
Before coming to China, we suggest you to look through the information below on our website:
How to prepare and pass the screening in Chinese airlines?
Visa, Tickets, Hotel

Our Recruitment Team will assist your visa application, tickets and hotel reservation when you pass qualification check. Tickets and Hotel expenses are covered by airlines. Normally you need to buy the ticket first and get refund from airlines after screening.

Simulator Assessment

We'll send you the SIM checklist and relevant profiles when you pass qualification check.

Medical check

The medical problems that most fail pilots in China are as below. Before you come to China, please keep a light diet and better to have some simple check for your organ. Medical tips will be sent to you together with SIM profiles.

ATP Written Test

This test is not difficult as long as you work hard on it. The passing line is 70 of 100, requires constant practice and considerable memorization. Test-oriented and practical ATP self-study materials can be offered upon your approval during qualification check.
An agent from Union Jet will guide you step by step during your screening duration in China.